Originally from Connecticut, Craig Pilo graduated from the University of North Texas in 1995 with a Bachelors Degree in Music. A short time after moving to Los Angeles in 1996, he began touring with famed trumpeter Maynard Ferguson in 1997 to promote his "One More Trip To Birdland" CD. Craig attributes his early success to some of his private teachers Alan Dawson, Ed Soph, Dave Weckl, and Jeff Hamilton.
From 1998 until 2002 Craig worked around Los Angeles and maintained a regular schedule with Player (Baby Come Back), a few local artists and did sessions for TV, Film, and local artist CD's. A partial list of credits from this period includes: Ally McBeal, Boston Public, Sex in the City, CSI Miami, Malcolm in the Middle, Sabrina, The Osborne's, and the Movies Basic and Dirty Dancing II Havana Nights. Some of the other artists include: Billy Vera, Malo, Heatwave, Blue Magic, Deniece Williams, Chris Montez, and Danny Weis (Iron Butterfly).
In the Spring of 2002 Craig began playing regularly with Pat Boone. He did several tours over the next few years and recorded for a few of Pats CD's. Craig played on the title cut "Under God" for the re-release of Pat's American Glory CD released in 2002. In 2004 Craig broke away from his regular gigs and began playing with Angela Carole Brown and did a few tours with the Red Elvises. Each project produced a CD that included Craig on the drums. The Red Elvises recorded and released a live CD from one of the concerts in Russia and Angela Carole Brown recorded and released "The Slow Club". Craig was a major part of Angela Carole Brown's "Slow Club Quartet" which was a featured act at the Playboy Jazz Festival the following year.
In October of 2005, Craig joined Rock N Roll Hall of fame singer Frankie Valli in his touring band. Over the next 3 years, in addition to approximately 80 dates a year with Frankie, Craig managed to squeeze in shorter tours with Edgar Winter, Player, perform locally in Los Angeles with Angela Carole Brown, and Margo Reymundo. In 2007 Craig released his first solo CD "Just Play" which featured Mitch Forman, Tom Kennedy, Ed Czach, Doug Webb, Dave Enos and a lot of Craig's session buddies. The following year, Craig produced and played on "Expressionism" (Slow Club Quartet) featuring Angela Carole Brown, Ed Czach and Don Kasper. He was also featured on a few tracks on "My Heart's Desire" by Margo Reymundo.
Craig released his second solo CD in 2011. "Unsupervised" featured Ed Czach, Mitch Forman, Chris Smith, Jim King, Bill Esparza and Rick Baptist.
From 2012 to 2015, Craig was more in demand and busier than ever. In addition to taking on a part time lecturer position at the California College of Music in Pasadena, he joined the Las Vegas cast of Jersey Boys, performed with Maxine Nightingale and performed throughout Asia, Australia, New Zealand, Canada, the UK, and most of the US with Frankie Valli. Craig got a lot of camera time on the PBS special "A Capitol 4th" with Frankie Valli in July of 2014 at the US Capitol. There were 300,000 in attendance and an additional 6 million TV viewers.
"Drummer Boy" Craig's third solo release, was released on CD Baby and iTunes in 2014 and received national airplay for nearly 6 straight weeks between Thanksgiving and Christmas.
By 2015 after nearly 10 years of tracking drums at his home studio, Craig expanded his home recording business to include composing and producing custom music for TV and Film. His music has been featured in hundreds of TV shows and a few films. You can see a partial list of his credits at: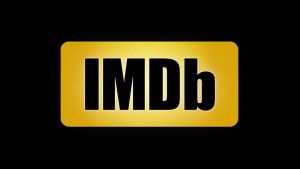 From 2016-2018 Craig played with Jefferson Starship and finished his twelfth year with Frankie Valli. 2016 also included a sold-out, 2 week run at the Lunt-Fontanne Theater on Broadway as well as a live broadcast of the BBC Proms in the Park (Hyde Park, London), to an audience of 50,000. Over the next two years, Craig also backed Frankie at other prestigious venues such as Royal Albert Hall, the M.E.N. Arena, the O2 Arena and the SSE Hydro.
After 13 years, Craig left the Frankie Valli band in September of 2018. Since his departure, Craig doubled down on session work, expanded his resume as a producer, began some A & R work, and founded Groove Tower Music in 2020. Groove Tower Music is a full service production music company which provides custom music to TV, film, and media. He can also be seen playing locally in Los Angeles with Little Fish, a rock trio comprised of former Quincy Jones writing partner Jeff Pescetto on guitar and vocals and former Rick Springfield bassist Rich Grossman. You can keep up with with Craig by following him on various social media.